Join Me in ScottsDale
I've been invited to display my work in Scottsdale AZ at the Celebration of Fine Art to be held Jan 15 - March 27th. I'll be in the studio at the show daily working on new art pieces as well as commissions. Click Here to see my latest pieces.
Follow along as I work through the process of scaling the "Piaffe" bronze from the original to a monument size bronze. Since we are in quarantine, I wanted to open up my studio much like we do in person, to show how the process evolves as we move to the finished art.
CREATIVE SPIRITS UNLEASHED
Check out the latest episode of Creative Spirits Unleashed Podcast by Lynn Carnes featuring our own Tammy Tappan, Artist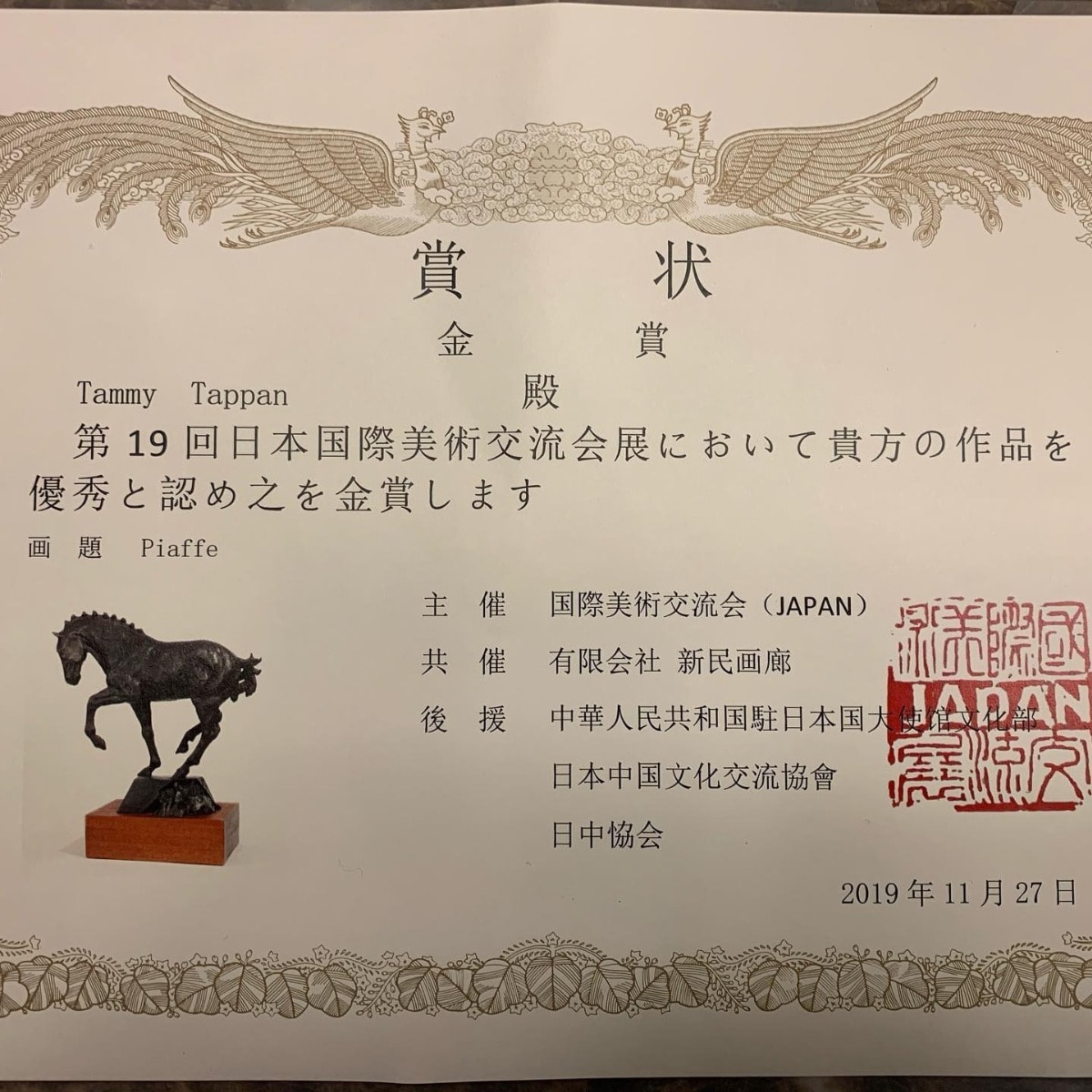 Tammy Tappan receives an award of Gold - Excellence for her sculpture entitled "Piaffe" at The 19th Japan International Art Exchange Exhibition